BESPOKE KITCHENS MADE IN ASHBY DE LA ZOUCH, LEICESTERSHIRE
Luxury, bespoke kitchens by Holme Tree
Your kitchen is a fundamental part of your home and choosing new furniture that reflects this importance can seem like a daunting task. Perhaps you feel that you don't want to get it wrong or maybe you know exactly what you are looking for and need a company that can deliver your vison? At Holme Tree, we have over twenty years' experience to help you realise your ambition and create a truly bepoke kitchen to compliment your home.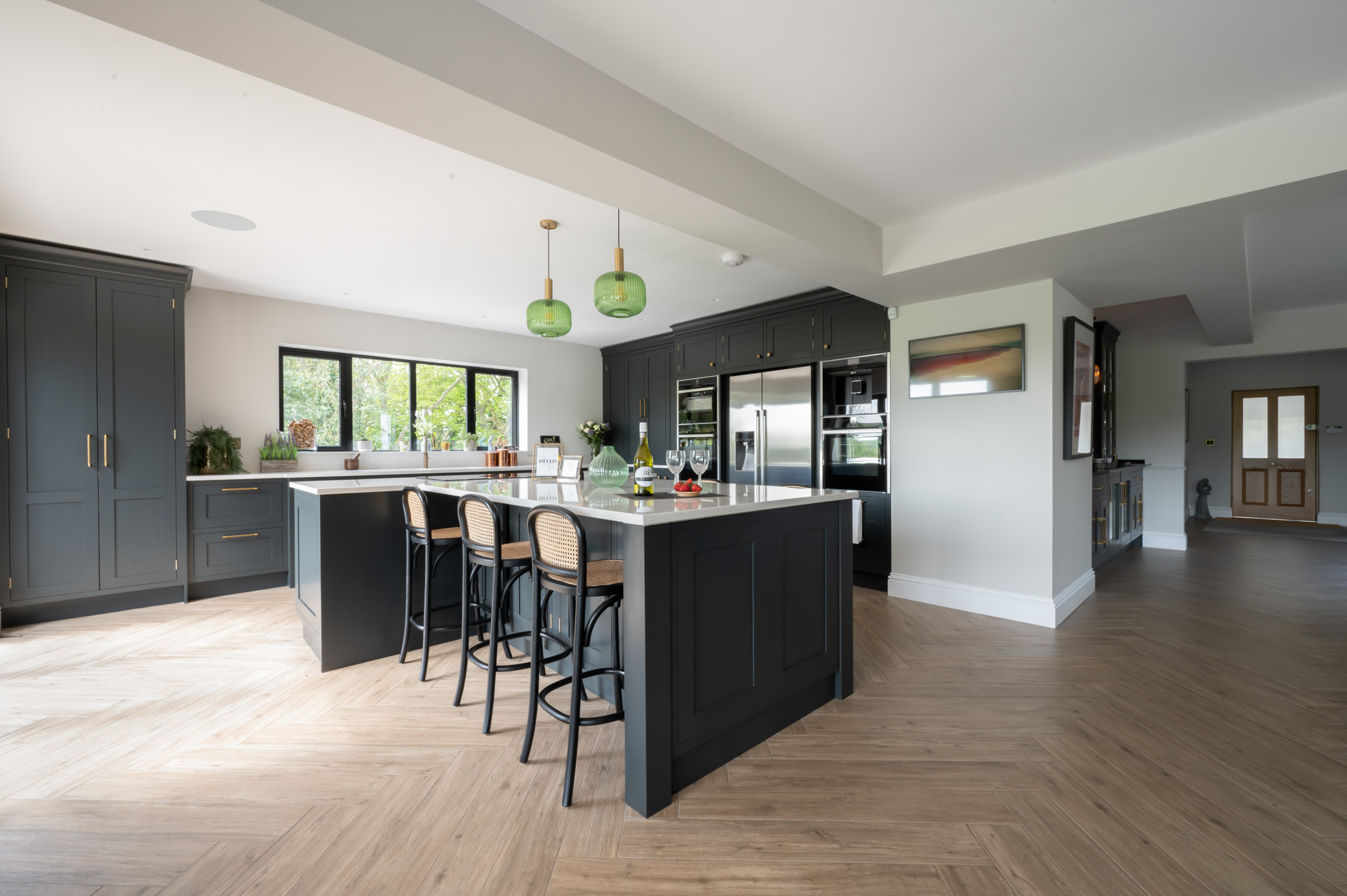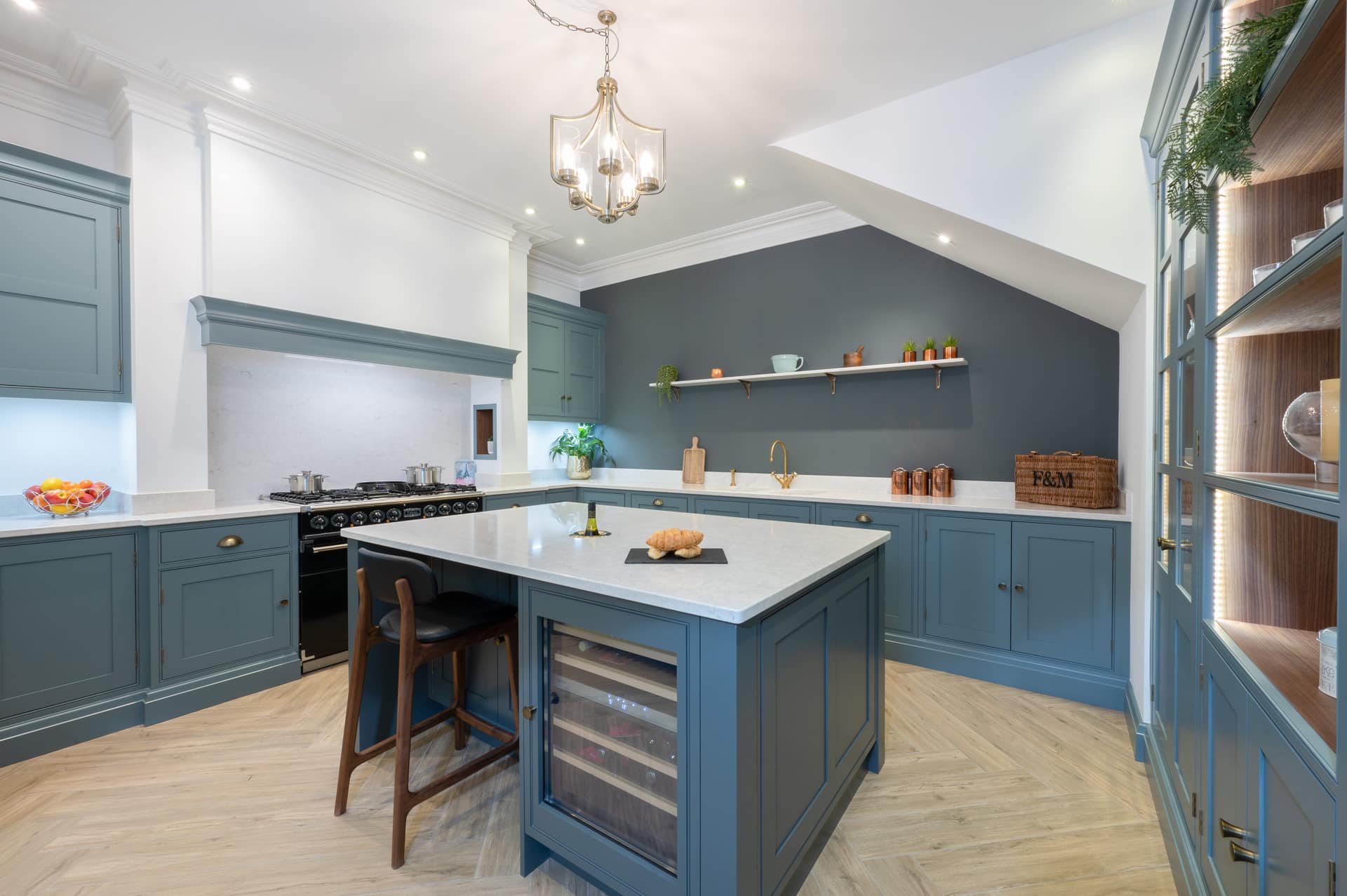 HAndcrafted Kitchens Tailored to you
We pride ourselves on providing an unparalleled level of quality and service and our strong reputation is built on our design, expertise, craftsmanship and of course, our clients experience of working with us.
Carefully Selected Brands
From a vision to reality
every detail is taken care of
At Holme Tree, we're passionate about turning a vision into reality but we recognise that 'buying furniture' is only a small part of the journey.  We support and guide our clients through the process of creating a functional and beautiful space.  Whether it is helping clients get started on their project or working with your own on-site builders to co-ordinate the installation, our years of experience of project management ensures that you have peace of mind about how to proceed, knowing that all the details are taken care of.  With Holme Tree, you can trust that you are not only investing in lasting beauty and functionality through our furniture but also in our commitment to deliver a world class service from start to finish.
To us, bespoke means choice.  Whether it is in the style of the furniture or the colour we are not confined to specific 'ranges' of furniture – the choice is yours.   We have developed excellent relationships with premium appliance manufacturers over the years and this enables us to continually update our knowledge about the latest developments in appliance technology.  As a displaying retailer we also have access to appliance ranges that are not available on the internet.  The timeless appeal of solid surface worktops creates a stunning backdrop to our furniture and we have a range of quartz by Silestone and Caesarstone as well as Dekton by Cosentino on display in our showroom.  Sinks and taps are the workhorses of the kitchen and we love high quality brands such as Shaws of Darwen, Villeroy and Boch, Franke, Perrin & Rowe and Quooker.  It is the finishing touches that make all the difference and we can provide expert guidance and extensive choices to individually design your kitchen.
See Our Latest Customer Projects
Experience the Holme Tree Difference: Join countless satisfied homeowners who have entrusted us with crafting their bespoke kitchens. Discover why our expertise, attention to detail, and customer-centric approach set us apart. Let us be your partner in creating the kitchen which will become the beating heart of your home—a space where memories are made and cherished.
We are passionate about bringing your ideas to life and exceeding your expectations. With Holme Tree, you can rest assured that your kitchen will be a true masterpiece, reflecting your unique style and enhancing your home's value.
How Much Does a Holme Tree Kitchen Cost?
When we provide a quote, our pricing is transparent and includes all the elements of the project that we discuss at our meetings. Where extra costs are incurred, we discuss these with you and tell you what is included and what is not. We employ our own fitting team so our projects always include installation. We offer fair and reasonable prices all year round and for this reason, we do not have seasonal 'sales'. While many factors affect the overall cost, for example, in a kitchen your choice of appliances, worktops, sinks and taps, building, electrical work and flooring etc will all impact on the overall cost. However, we take account of your budget at the design and planning stage and discuss your options with you.
Our kitchens typically start from £30,000 and our bedrooms and media centres generally start from around £8,000 +. These prices are 'starting from' guides and are, of course, determined by the scale and complexity of your project. We work closely with you and your key people, such as builders and other contractors, throughout the whole process to ensure that your project is as seamless as possible. Our strong reputation is built on our excellent quality of service at all stages of your project.
Our pricing includes more than just our furniture – we have over twenty years' experience in managing a wide range of projects and our experience and expertise in co-ordinating and project managing work in listed properties, new builds, extensions and renovations is crucial to the process.
What a fantastic experience. We were so impressed with Holme Tree from start to finish. They had great ideas for design but also listened to our own ideas and needs. Being bespoke, they were able to work around some features in the kitchen that we weren't changing and which other companies simply couldn't do. The removal of the old kitchen was quick and the workmen men were prompt, courteous and cleaned up afterwards. The installation of the new kitchen was the same and they always arrived when they said they would and worked solidly throughout the day. When it came to hand painting at the end of the project, we received a phone call everyday, asking whether we were happy with what had been done. The work was also inspected by them before being signed off. We would highly recommend them to anyone.
JACKIE WELSH
We visited the showroom in Ashby having found them on Google and from our initial meeting with Trevor who owns the company, our experience was unbeatable.
As well as designing the kitchen from scratch to removing the old kitchen units and fitting the bespoke cabinets and organising plastering and painting the whole service was delivered on time and as described within the initial quote. The cabinets are top quality solid wood units and all accessories are equally best quality and fitted by experts.
I could not have wished for expected such a good result and wonderful end product which we are delighted with.
Thank you.
MICHAEL MCGHEE
We chose Holme Tree because we wanted a wooden, shaker style bespoke kitchen to fit a non-standard room. We came across Holme Tree at the Homebuilding and Renovating Show. Holme Tree weren't phased by the floor and were able to project manage the whole kitchen by bringing in a whole range of skilled trades and craftspeople.  Our needs and wishes were listened to, we were impressed by the level of dialogue and felt part of the team. The tradespeople were all fantastic and professional, for instance, an uneven floor was levelled and tiled to perfection. They worked with care, respecting the building at all times. The cost and timing were kept to throughout and the budget was never exceeded. The aftercare seems great too. Thank you Holme Tree for our beautiful new kitchen.
ALISON & JOHN