MADE HERE IN ASHBY DE LA ZOUCH
Investing time in creating intricate and unique handcrafted furniture is the essence of Holme Tree. It's where our journey began and what sets us apart. Unlike other kitchen and home interior companies, we have our own on-site workshop right here, next to our showroom. This is where we bring your designs to life, meticulously crafting each door, drawer, and shelf from scratch.
Having our own workshop allows us to tailor every element of our designs to your individual needs. It enables us to create spaces that are both incredibly practical and very beautiful. We fuse innovative manufacturing techniques with traditional cabinet-making methods, resulting in luxurious and unique, precision-engineered pieces. We hand-paint all our furnishings with Little Greene, Farrow & Ball, Mylands, and other premium paint ranges as required.
Whether we're creating bespoke office furniture or a traditional shaker kitchen, our family-run team takes immense pride in what they do. Every piece we make reflects our obsession with outstanding craftsmanship. When you choose Holme Tree to help you elevate your home, you're not simply investing in exceptional quality furniture. You're embarking on a journey to collaboratively achieve a legacy of beauty, functionality, and sustainability that will endure for generations.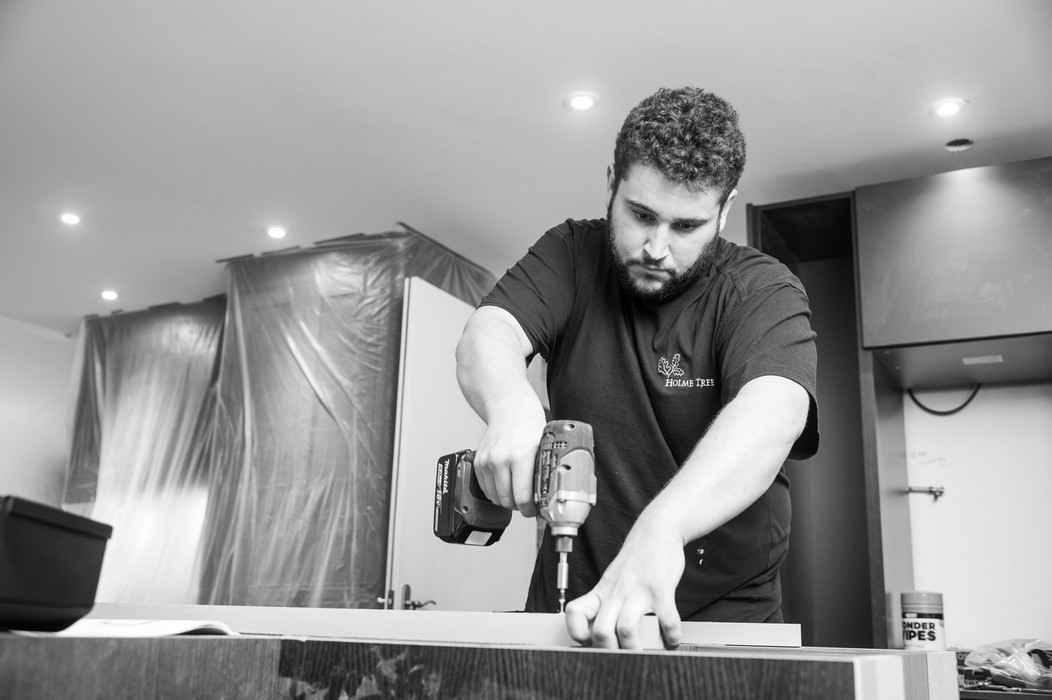 COME AND SEE FOR YOURSELF
Visit Our Workshop & Showroom
We would love to welcome you to our workshop and showroom to experience a world of authentic craftsmanship and timeless design for yourself. Our highly skilled artisans and designers are dedicated to turning your visions into reality and would love to talk you through their process and discuss how they can help. Visiting our workshop and showroom allows you to get an exclusive behind-the-scenes glimpse into the passion and precision that infuse our designs. Browsing our showroom also provides the perfect opportunity to discover our diverse range of styles, finishes, and accessories. Please do feel free to drop by to explore our collection and meet our friendly, family-run team.
Our Commitment To Sustainability
Sustainability is at the core of our daily operations at Holme Tree. We've taken several steps to minimise our environmental impact and promote eco-friendliness. Our electricity needs are met through solar panels installed on our factory roof, generating sufficient power to operate all our machinery. Inside our factory, we utilise energy-efficient LED lighting. In addition, we're committed to responsible sourcing. We exclusively use FSC-accredited timber from reputable suppliers. To further reduce our carbon footprint, we employ environmentally friendly and low-VOC water-based paints. Our dedication to preserving the planet for future generations is ingrained in everything we do, from design to production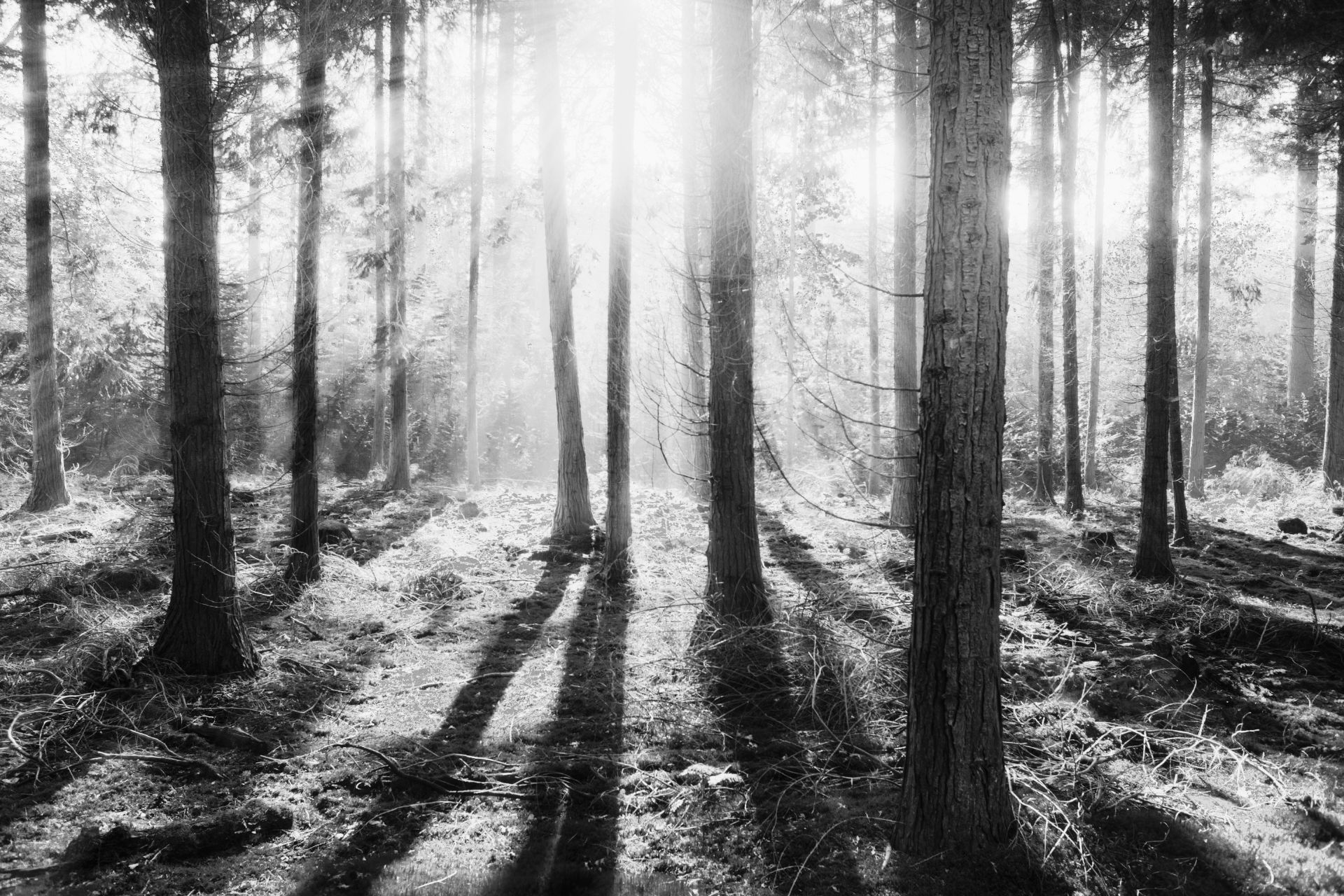 What a fantastic experience. We were so impressed with Holme Tree from start to finish. They had great ideas for design but also listened to our own ideas and needs. Being bespoke, they were able to work around some features in the kitchen that we weren't changing and which other companies simply couldn't do. The removal of the old kitchen was quick and the workmen men were prompt, courteous and cleaned up afterwards. The installation of the new kitchen was the same and they always arrived when they said they would and worked solidly throughout the day. When it came to hand painting at the end of the project, we received a phone call everyday, asking whether we were happy with what had been done. The work was also inspected by them before being signed off. We would highly recommend them to anyone.
JACKIE WELSH
We visited the showroom in Ashby having found them on Google and from our initial meeting with Trevor who owns the company, our experience was unbeatable.
As well as designing the kitchen from scratch to removing the old kitchen units and fitting the bespoke cabinets and organising plastering and painting the whole service was delivered on time and as described within the initial quote. The cabinets are top quality solid wood units and all accessories are equally best quality and fitted by experts.
I could not have wished for expected such a good result and wonderful end product which we are delighted with.
Thank you.
MICHAEL MCGHEE
We chose Holme Tree because we wanted a wooden, shaker style bespoke kitchen to fit a non-standard room. We came across Holme Tree at the Homebuilding and Renovating Show. Holme Tree weren't phased by the floor and were able to project manage the whole kitchen by bringing in a whole range of skilled trades and craftspeople.  Our needs and wishes were listened to, we were impressed by the level of dialogue and felt part of the team. The tradespeople were all fantastic and professional, for instance, an uneven floor was levelled and tiled to perfection. They worked with care, respecting the building at all times. The cost and timing were kept to throughout and the budget was never exceeded. The aftercare seems great too. Thank you Holme Tree for our beautiful new kitchen.
ALISON & JOHN